FUN FACT: 90% SEICO'S EXPORTING PROJECTS USED EPOXY PAINT
Exporting projects usually demand high quality and long-term durability of the products. Therefore, the type of paint used for steel structure also plays an important role and needs to meet standards of environmental condition as well as aesthetic. Most steel structure projects choose Alkyd paint due to cost optimization purpose, but SEICO goes against that choice, we take priority over the products' quality. So, EPOXY paint is chosen because of these strengths:
- High adhesion, toughness
- Colorfastness, smooth gloss, high aestheticism and easy to be cleaned
- Corrosion resistance and waterproof
- Chemical, seasalt, acid and especially alkali resistance
SEICO has used EPOXY paint for steel structure in many exporting projects, such as: COOKIE Factory (Myanmar), THILAWA (Myanmar), projects exported to Pakistan such as JOB R01 BUILDING, 140&236 PROJECT,...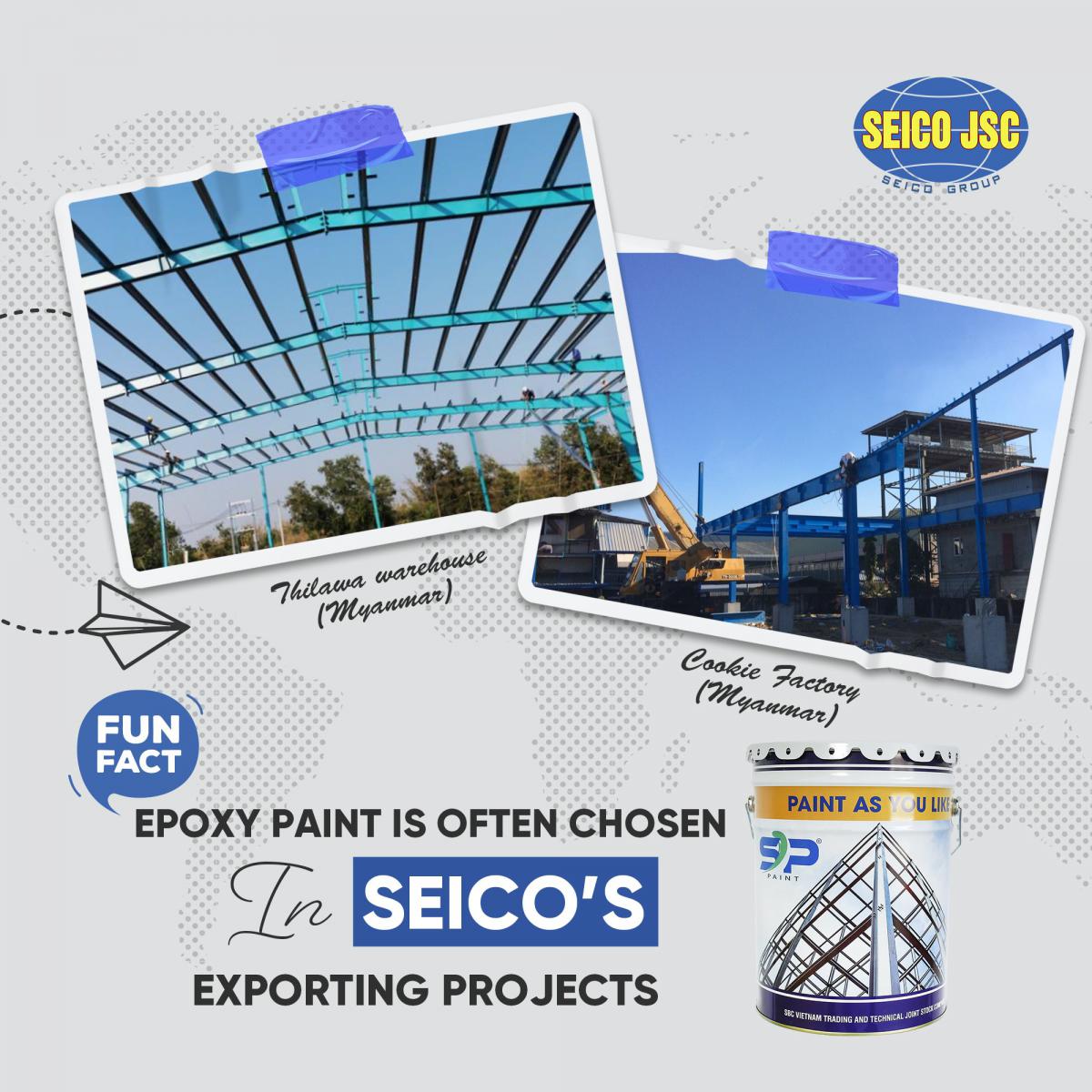 Tin tức liên quan